Since 1919, M.A. Ford Manufacturing Company has been a leader in the cutting tool industry. From the introduction of America's first hand cut HSS rotary file to the development of intricate geometries of high performance cutting tools designed for material specific applications, such as aerospace components in Titanium, high-temp alloys, and Aluminum, M.A. Ford® is committed to best-inclass innovation, quality and professional service.
Edge Hog® Burs
M.A. Ford® manufactures a complete line of Solid Carbide Burs available in three different cuts Standard, Fine and Shear to provide a range of finishes on ferrous, non-ferrous and nonmetallic materials. Double Cut (Alternate Diamond Grind) Burs are available with left-hand flutes added to help break up chips. These burs are available in Standard and Fine Cut Versions. The following shapes are available:
SA – Cylindrical Flat End
SB – Cylindrical Flat End With End Cut
SC – Cylindrical Radius End
SD – Spherical
SE – Elliptical
SF – Tree Shape Radius End
SG – Tree Shape Pointed End
SH – Flame • SJ – 60° Angle Tool
SK – 90° Angle Tool
SL – Conical Radius End
SM – Conical
SN – Back Taper
Bur Sets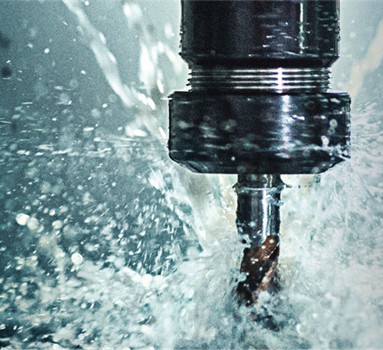 Types of Cuts and Recommended Applications
Following are general guidelines for selecting the correct bur based upon material being machined.
Single (Standard)
A general-purpose right hand flute style is recommended when rapid stock removal and good workpiece finish are the parameters.
Fine
A general-purpose right hand flute style designed for producing higher quality finishes, when removing less stock, with more operator control.
Shear
A right hand flute style bur is recommended for rapid stock removal on softer, non-ferrous and non-metallic materials.
Double (Alternate Diamond Grind)
M.A. Ford® Carbide Burs are available in a Standard Alternate Diamond (Double Cut) and Fine Alternate Diamond style. An alternate diamond grind has left hand fluting added to standard or fine cut fluting. This additional fluting helps break up chips when working steel weldments or other materials that can produce small or sliver-type chips. A slight left hand cutting action typically provides the operator more control of the bur and grinder.
Optional Diamond Grind Available Upon Request
Diamond grind is left hand fluting added to single or fine cut burs. Like an alternate diamond grind, a diamond grind will also break up bothersome chips into an almost granular powder. More precise deburring is possible because of a more balanced left and right hand cutting action. The most rapid penetration achieved with a carbide bur is with diamond grind. A diamond grind will, however, reduce tool life. Recommended for ferrous and stainless steel materials. ขอบคุณข้อมูลจาก : M.A.FORD