NSK ( NAKANISHI ) ผู้ผลิตเครื่องมือประเภทความเร็วรอบสูงในประเทศญี่ปุ่นที่มีประสบการณ์อันยาว นานตั้งแต่ปี ค.ศ.1930 หรือนับเป็นเวลากว่า 80 ปีแห่งการค้นคว้าและพัฒนาผลิตภัณฑ์ประเภทเครื่องมือแกนหมุนความเร็วสูง ด้วยปรัชญาในการผลิตชิ้นส่วนเองภายในโรงงาน ทำให้เกิดการพัฒนาอย่างต่อเนื่องและตอบสนองผู้บริโภคได้อย่างรวดเร็ว NSK จึงรับความไว้วางใจจากผู้ใช้งานกว่า 130 ประเทศทั่วโลก โดยผลิตภัณฑ์แบ่งเป็น 2 กลุ่มคือ กลุ่มผลิตภัณฑ์ทางการแพทย์ กับกลุ่มผลิตภัณฑ์ทางด้านอุตสาหกรรม
NSK SPINDLE มีเทคโนโลยีการผลิตที่ทันสมัยและมีการ พัฒนาอย่างต่อเนื่อง ทำให้สามารถผลิตเครื่องมือแกนหมุนความเร็บรอบสูงที่มีความเที่ยงตรงสูง และยังสามารถควบคุมค่า run out ขณะหมุน ได้ต่ำถึง 1 ไมครอน จน NSK ได้ รับรางวัล Nippon Brand Award เป็นรางวัลสำหรับผู้ผลิตที่คิดค้นนวัตกรรมของเครื่องมือหรือชิ้นส่วนในภาค การอุตสาหกรรมการผลิตในประเทศญี่ปุ่น ในปี 2006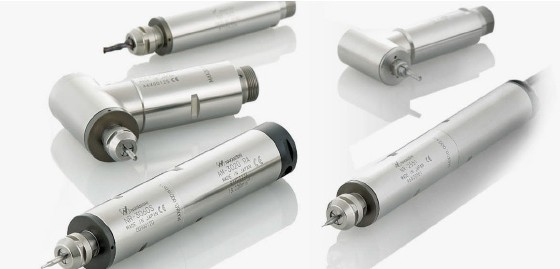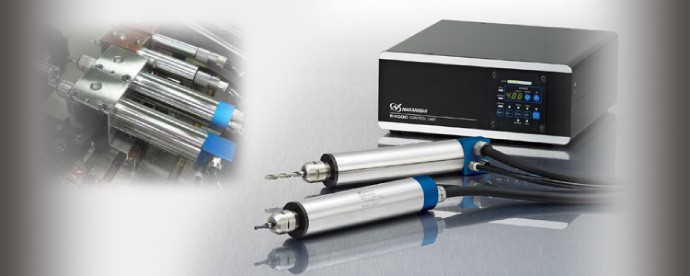 E4000 Electric System : BRUSHLESS MOTOR SPINDLE
2,000-40,000 min-1(rpm), 500 min-1(rpm) (for centering rotation)
Extremely low vibration brushless DC motor.
Motor Speed is displayed precisely and digitally.
Proper coolant air pressure 0.35MPa
Coolant air consumption 100Nl/min
External Input / Output Control Signal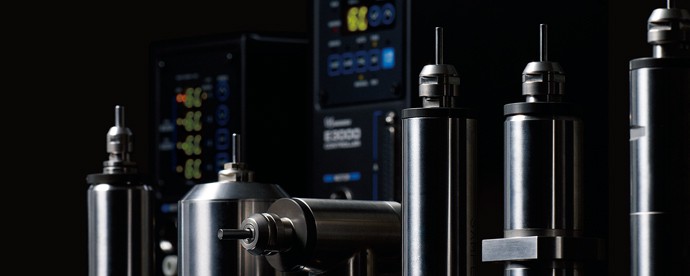 E3000 Electric System:BRUSHLESS MOTOR SPINDLE
New Compact Spindles for upgrading your Swiss CNC Turning/Milling Centers with ourhigh speed, precision spindle.
5,000-60,000 min-1 Max. output 350W (For φ30)
AC100-240V for global operation.
6 LED load monitor allows the operator to easily Access operating conditions.
A Safety Relay that complies with EN standard is installed as standard equipment.
Protection system,External Input/Output control Signal installed.
Front panel can be detached and extended ; Max.4m length(Option)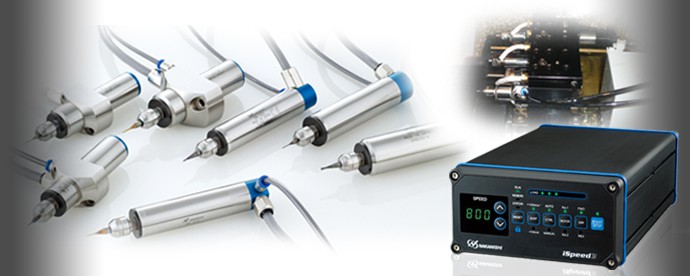 Ispeed3 Electric System:BRUSHLESS MOTOR SPINDLE
The BM3 series have intelligent motor and are equipped with super precision special ceramic for longer spindle life.
Max. Power Output : 140W/150W
Max. Motor Speed : 60,000min-1/80,000min-1
Spindle diameters : o19.05, o20, o25mm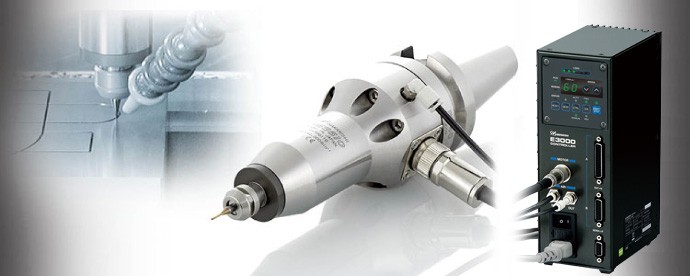 HES Electric System:BRUSHLESS MOTOR SPINDLE
5,000-50,000 min-1 Max. output 340W
Less than Φ2mm drilling and milling with extremely good surface finishes
BT,NT,CAT, IT, HSK A and ST taper are available.Straight shank is newly line-up.
【HES810】
80,000 min-1 maximum speed without rotating the machining center's main spindle, virtually no vibration, Ultra High-Precision.
BT, NT, HSK A63 and ST tapers are available.
High-Speed Brushless motor and Ultra-Precision spindle enables very high speed machining with extremely good surface finished using less than 2mm diameter drills and end mills.